Students participated in several labs and hands-on experiences during the second nine weeks.
The grading period began with students starting the exploration of the body's skeletal system. Relay review games were played where students had to correctly name the major bones of the body. Senior Lisette stated, "I found it interesting how there are layers within the bones and that vessels actually go through the inside of the bone."
Then students were able to analyze the body's microscopic components. They used virtual models to explore the systems that occur inside their own bodies every day. They made 2D and 3D models of the four organic monomers of the body: carbohydrates, proteins, lipids, and nucleic acids. After completing the models, students then presented to their fellow classmates. "Activities in biomedical are different from most classes. We get to build and create things and it helps me remember the information" Adrian, a senior, stated.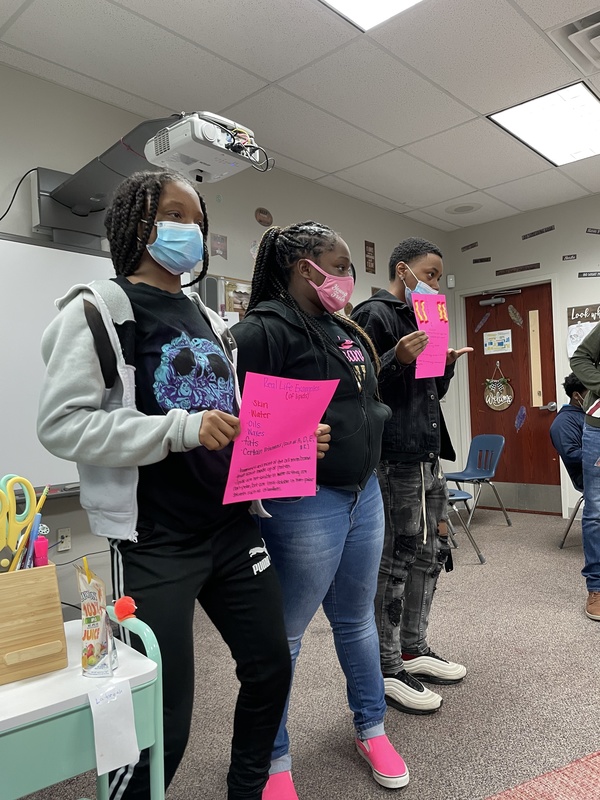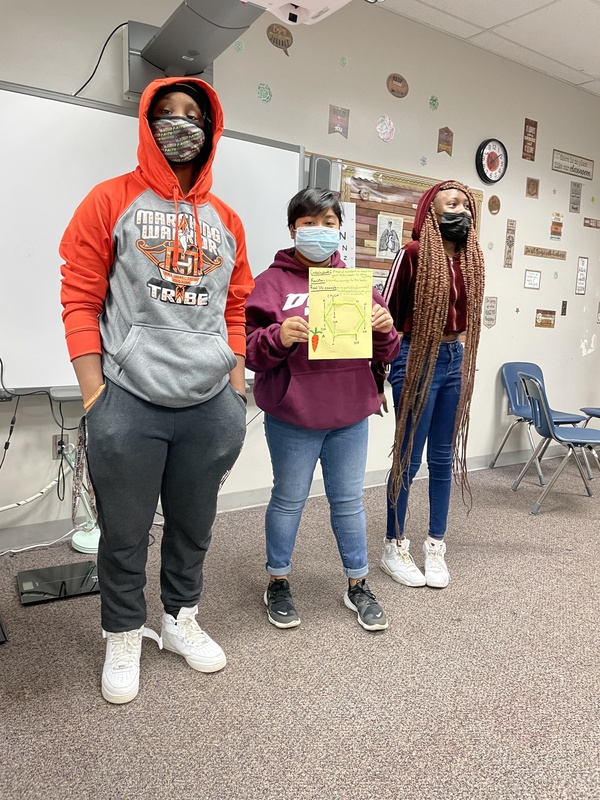 As the nine-weeks continued, students regularly practiced their ability to take each other's vital signs including blood pressure, temperature, and blood oxygen levels. Eugene, a junior, discovered "Blood pressure comes when you squeeze the vessels and they appear to bulge in the arm due to the pressure build up; and that's where the blood pressure numbers come from."
In conjunction with Dr. Cowen, Dean of the UAMS School of Nursing, Hall biomedical students were able to have guest lecturers throughout the nine weeks. Two of our guests, Ms. Dooley and Ms. Wells, came to teach and assist biomedical students in phlebotomy. Students learned how to properly draw blood and then used a model arm to take blood from different arteries using varied techniques. Freshman Britny excitedly said, "Biomedical class is my favorite subject and learning things like phlebotomy has inspired me to want to continue education in the medical field."
A third guest lecturer, Dr. Hays, a specialist in newborn genetic screenings at UAMS School of Nursing, taught students the basics of genetics and genetic profiling via zoom. Senior Tierra said, "I'm so happy to have had someone in the medical field that could answer my questions and help me understand the steps I need to take in order to get started in my future career!"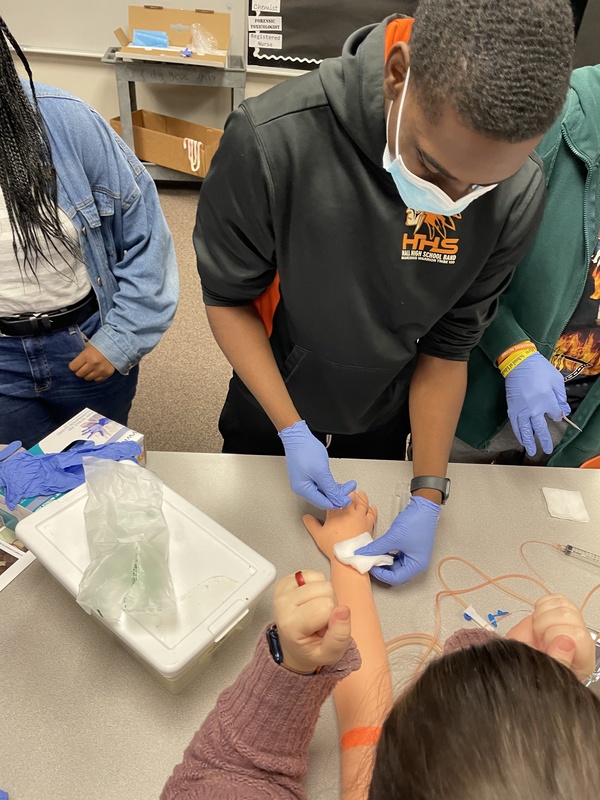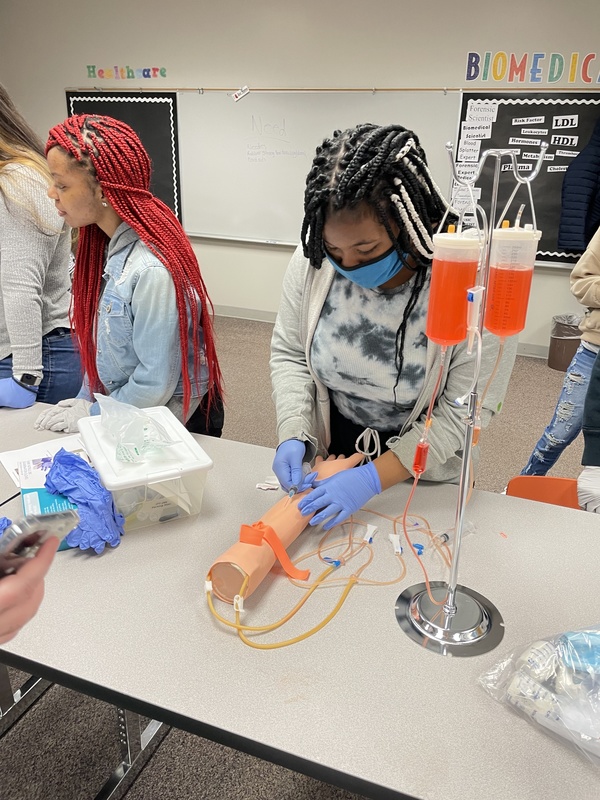 The culmination project of the semester was for each student to create a short video in which he or she role played being a doctor or patient. The demonstration was to showcase learned skills. Students got to choose to dress up as the role they were playing. They also got to use medical grade equipment, and they enjoyed using realistic patient profiles. "My favorite part of the semester was getting to act and realize I had learned real-world skills that I can use in my future." - Freshman Janiyah stated.
Biomedical Instructor at Hall STEAM Magnet, Ms. Rebecca Barnett, stated, "The best is yet to come! As the biomedical science courses increase over the next few years, more students will be able to learn transferable skills while still in high school, start building their medical field network connections, and add to their engagement at school within the classroom!"