Join us for our 1st Hall PTSA General Meeting Monday, November 15 5:30 p.m. Hall Media Center Join, Volunteer, Bring a Friend!! Hope to see you there!! Go Warriors!!
Join us for Hall PTSA General Meeting Monday, November 15 5:30 p.m. Hall Media Center Join, Volunteer, Bring a Friend!
If any student is interested in playing soccer, please see Coach Withrow as soon as possible!
The annual flu clinic will be held in the media center on Tuesday, November 9, 2021, from 12:30-2:30pm. Students can stop by the nurse's office for a consent form and return it (by Monday, November 8) to the nurse once it has been completed and signed by a parent or guardian.

Warrior Family!! Please join us tonight at 7:00 p.m. to support our Warrior Football Team in the playoffs!! Episcopal Collegiate School 1701 Cantrell Rd, Little Rock, AR 72201 🏈🧡🏈
Support our Warrior football team tonight vs. Episcopal. Game starts at 7pm at Episcopal Field! Go Warriors!!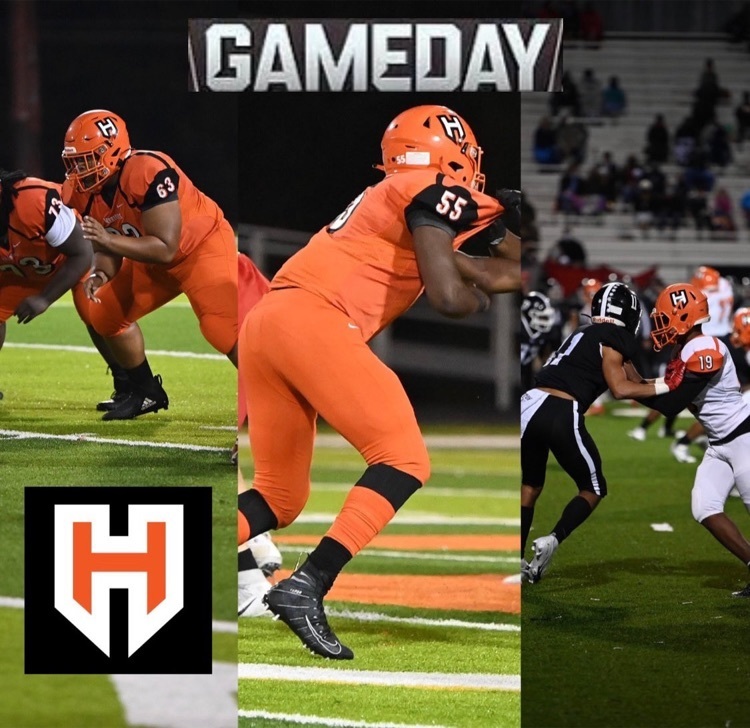 Please join us for our STEM night, Thursday, Oct 28 in Cirks Arena to learn about all the exciting programs offered for students at Hall STEAM! We begin at 5:30pm!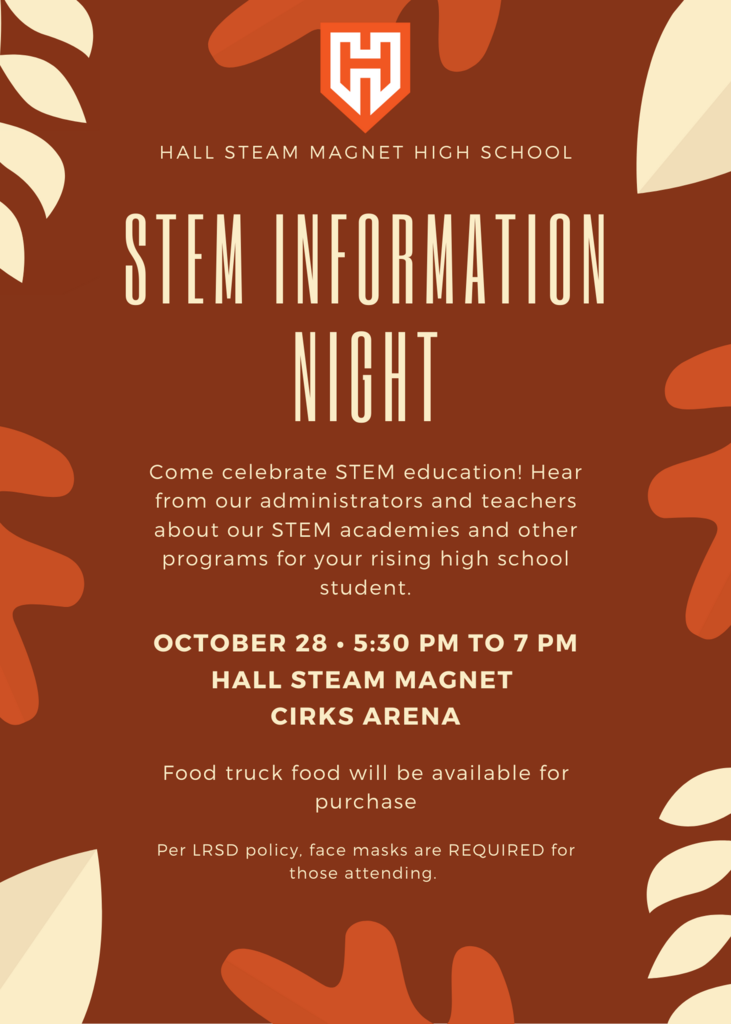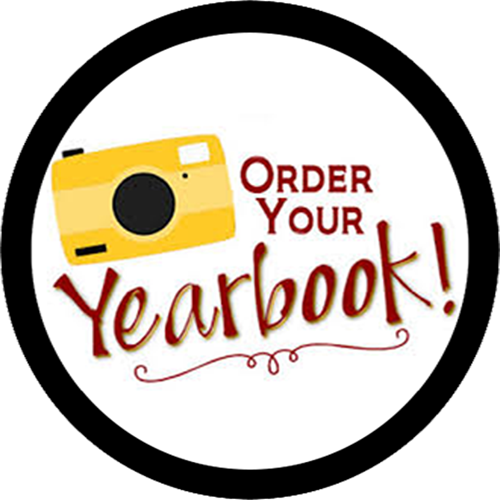 Interested in seeing what all the talk is about at Hall? Considering sending your student to Hall next school year?? Come get all your questions answered at our STEM Night on Thursday, October 28th at Cirks Arena here at Hall.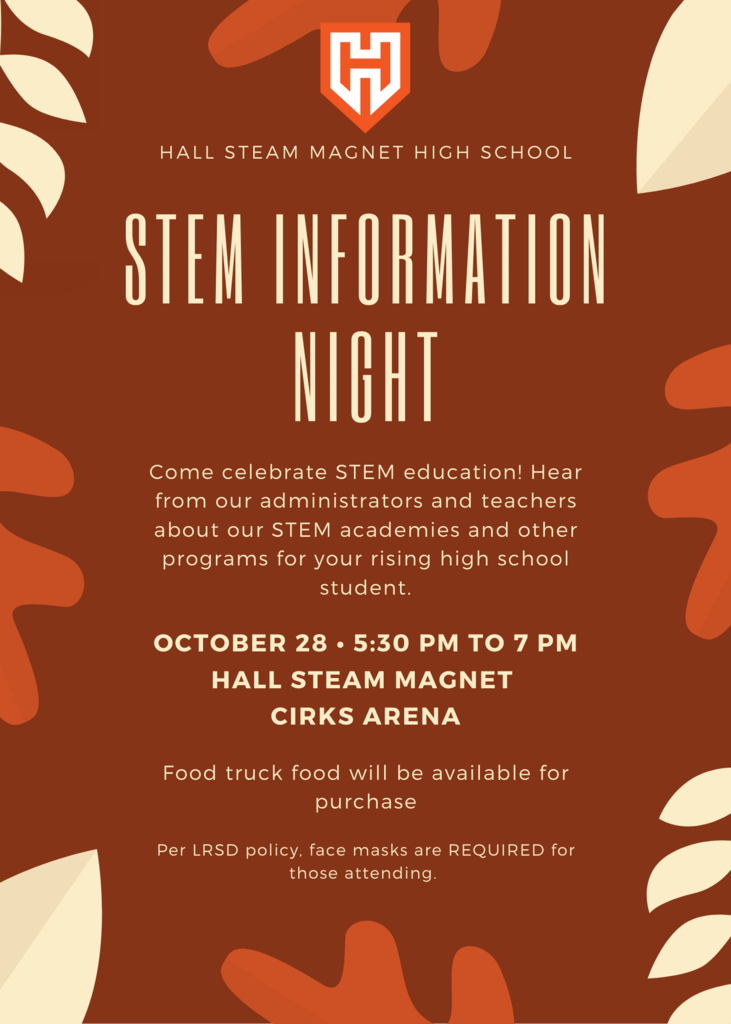 Good Afternoon Warrior Family! 🧡🧡 •There is no school tomorrow due to parent-teacher conferences. Parent teacher conferences are today after school from 4-7 and Friday from 9-1. •Underclassmen 9th-11th Picture day is October 18th. Please make sure to mark your calendar! •ATTENTION SENIORS CLASS OF 2022, senior picture day is October 25th . Please be watching your email for a sign up times. We are wanting 100% participation this year. •Financial Aid Night (also known as FAFSA) will be held in the Media Center on October 14 @ 5p. Registration is required - sign up with Ms. Donahue or through her website. Transportation is not provided to attend. Parents/guardians are welcomed and encouraged to attend. •Hall High will host its all-school, in-person, on-campus College Fair on October 21 9am until (approximately) 1pm. Teachers, please monitor your email for the dismissal itinerary and instructions. •October is College Application Month! If you're thinking about enrolling into a college or trade school, need some help deciding, or need more information - OR - if you've already enrolled, please stop by Ms. Donahue's office! •Please see Ms. Williamson in Guidance if Spanish is your 1st language. You may qualify for a seal on your diploma & certificate for employers. Ms. Cooper - Principal
Parent conference Friday, October 15th. No school for students. Parents please reach out to your student's teacher to schedule a conference.
Picture Day! October 18th (9th-11th grade), October 25th (Seniors). Bring your smiles :)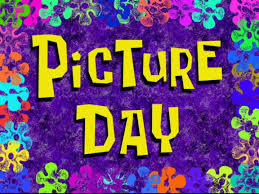 Friday Night Football! Hall vs Rosebud @Scott Field, 7pm! Wear orange and white and come support our Warriors!