21st Century Community Learning Center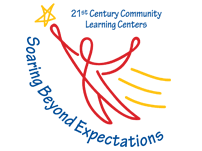 Hall is proud to partner with Forest Heights STEM Academy to provide a robust after school program funded through 21st Century Community Learning Centers. The program meets daily after school, Monday-Thursdays, and provides students with enrichment opportunities. If you are interested in your child attending, please contact the program coordinator, Joel Spencer, at joel.spencer@lrsd.org. The 21st Century program is available for all K-12 students at Hall and FH STEM and bus transportation is provided for FH STEM to Hall after school.
We would also like to thank the following organizations for partnering with Hall's 21stCCLC to provide enrichment for our students...
LR Zoo

Museum of Discovery